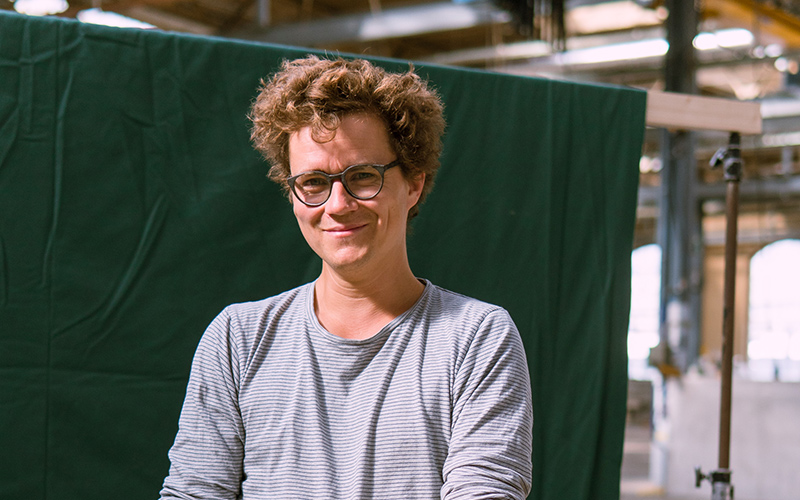 "We also want to keep our administrative processes simple and straightforward."
Zuriga's success story began two years ago. Environmental engineer Moritz Güttinger, 32, started building exclusive espresso machines in a dark cellar together with two friends. Nowadays, Zuriga comprises a team of seven. We met up with Moritz for a chat.
Hi Moritz, tell us a little bit about Zuriga. Our initial philosophy was: "Enjoy an espresso at home, just like at a traditional Italian bar. Coffee out of a machine that is so small it fits in every kitchen."
Nowadays, we build high-quality portafilter espresso makers in our own workshop, in a former SBB building right in the heart of Zurich. We do everything ourselves – from the development and production to the shipping of the machines. We source nearly all the parts for a Zuriga from companies in Switzerland that are managed in a traditional and sustainable way. We select just a few special components elsewhere – from family businesses in northern Italy and Germany.
When did you decide: "Right, now I'm going to make coffee machines?" It's something I'd been thinking about for a while. We then launched the project via crowdfunding two years ago. Back then, we had absolutely no idea whether anyone would be remotely interested in such coffee makers. To our great surprise, the crowdfunding was so successful that we raised the money we needed within a matter of hours. Then it was obvious – there'd be no going back. So I quit my job, and we've been producing espresso machines since then.
What challenges do you face on a daily basis in your business? We are a manufacturing company – the simple nature of this automatically brings difficulties. One day an important delivery is stuck in Italy, the next we don't have enough storage space. But the greatest challenge is that we are constantly developing new products – this is time-intensive and also requires many resources.
Why did you register at EasyGov.swiss? Our espresso machines are easy to use. It should come as no surprise that we also want to keep our administrative processes simple and straightforward.
Where is the next stop on Zuriga's journey? We love cycling to work, and we think our espresso machines should also be on the move more. In Switzerland today – out in the whole world tomorrow.