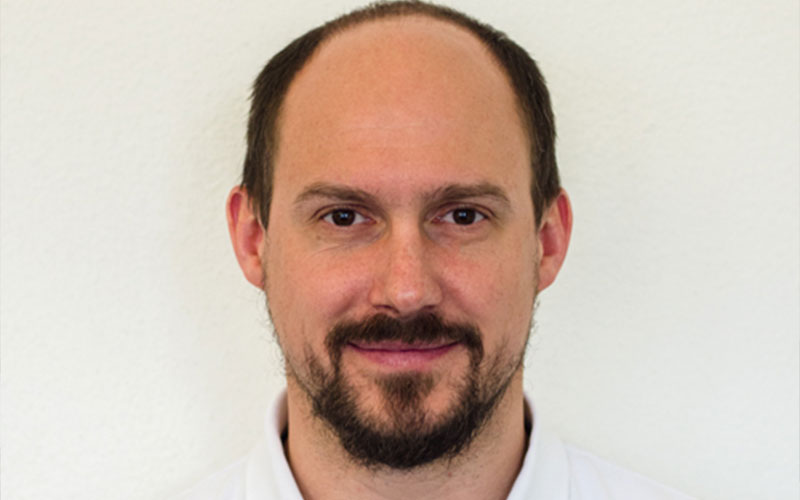 "The administration of the couriers represents one of the main challenges"
Philipp Antoni is Co-Founder and Head of Operations at notime AG. notime's online platform enables Internet retailers to automate their process planning, from the order right through to the delivery. The company also takes responsibility for the physical delivery, including the first mile, line haul and local distribution with cargo bikes in urban areas. It works with the Swiss Federal Railways (SBB) as a partner and uses cargo bikes for local distribution.
Hello Philipp, please introduce yourself and tell us a bit about your company. notime AG is a technology and logistics firm. We have developed an innovative logistics platform for same-day, time-slot-based delivery. Having established our own network of couriers, we now operate in eight Swiss cities. I myself am responsible for day-to-day business and financing.
As a Doctor of Chemistry, how did you come to work in logistics? My interest in logistics was inspired by my bike tour through China. My Leatherman tool broke when I was in the middle of nowhere, so I wrote an e-mail to customer services in the US and asked whether they had a shop nearby which could repair my tool. Unfortunately that was only possible in Beijing, which was a very long way away. They assured me, however, that a Leatherman courier would come to a small town very close to my location two days later between 11 a.m. and 12 noon and bring me a new Leatherman tool. And that was exactly what happened, which impressed me a lot.
Back in Switzerland, I got to know Stefan Kaspar, who originally came up with the idea for notime. Stefan was looking to put together a team of people with various skills and from various backgrounds. Since I had now developed a major interest in logistics, I happily accepted.
What challenges do you, as an entrepreneur, face on a daily basis? With a workforce that now includes 400 employed couriers, the entire administration is one of the main challenges facing our compact office team. Other challenges include continually developing our platform while ensuring operations at all times and the dynamic environment we work in, with its countless new approaches waiting to be tested.
You registered on EasyGov.swiss with your company. What made you decide to do that? As already mentioned, the administration for our 400 couriers is one of the biggest challenges we face – a platform like EasyGov.swiss, which simplifies some of these administrative processes for us, is of course very convenient. Furthermore, as a technology-driven company we are of course delighted to support the positive aspects of digitalisation, including platforms and technologies which minimise the amount of paper that businesses have to use.
You recently tested a new approach to city logistics together with Swiss Post. What exactly did this involve and what is next? Swiss Post has held a majority stake in notime AG since the start of 2018. Since then, we have been collaborating on an increasing number of exciting development projects and other approaches for efficiently distributing packages in cities. One example is the pilot project with the electric van from Kyburz Switzerland AG, which we used as a mobile micro-hub within the city of Zurich.