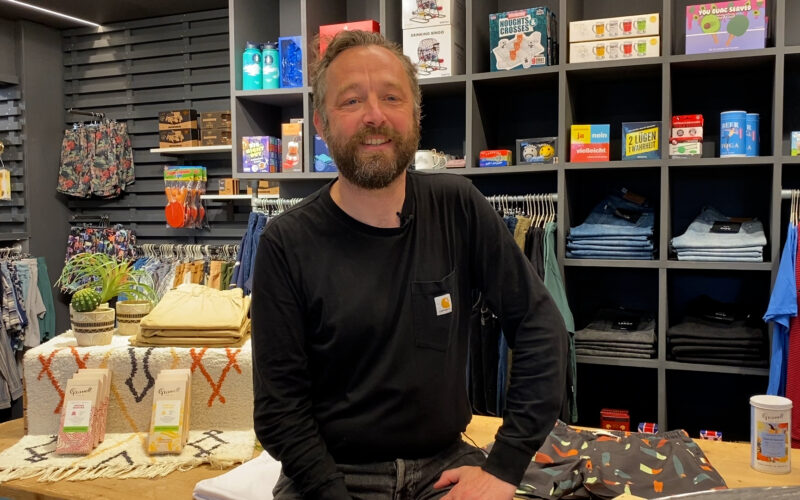 "Be courageous and try lots of things. But make sure you don't endanger the whole company while doing so."
The Fizzen clothes shop is a Bern institution and has been ensuring that style-conscious Bern residents can get their money's worth for almost 30 years. In 1992, the second-hand clothes were imported by car and sold out of a basement in the Rathausgasse. These days you can find Fizzen at prime locations in Zurich, Basel and Lucerne. We met the owner Adrian Masshardt for a chat.

Hello Adrian, please introduce yourself and tell us about your company.
I'll keep it short. We've been in business for 30 years and we now have around 50 employees at five different locations in Switzerland.
What do you like most about your work?
Definitely the variety and autonomy; as a team, how can we ensure that our customers leave our shops feeling satisfied and inspired? That's a lot of fun and in the age of online shopping, it's also a challenge.
As well as offering second-hand clothes from all over the world, you also produce your own range in your workshop in Thailand. There are also a lot of special labels in your shops. Fizzen isn't really just a second-hand shop anymore, is it?
That's true. In the early 2000s, we had to find a new direction. As well as second-hand, we started to gradually add special brands to our range and also introduced accessories. These additions make us well-positioned and raise our profile.
You're an entrepreneur through and through and not afraid of risks. That's how you once produced 10,000 portions of noodle soup for Lufthansa. Why is it important to be brave and agile?
My philosophy is to be courageous and try lots of things. But make sure you don't endanger the whole company while doing so.
The administration offers a consolidated online platform via EasyGov.swiss for SMEs to settle administrative tasks. What is the added value for you?
It is a good idea for the administration to digitalise their services. The platform provides a good overview and means we can save time and spare the hassle of certain administrative procedures.