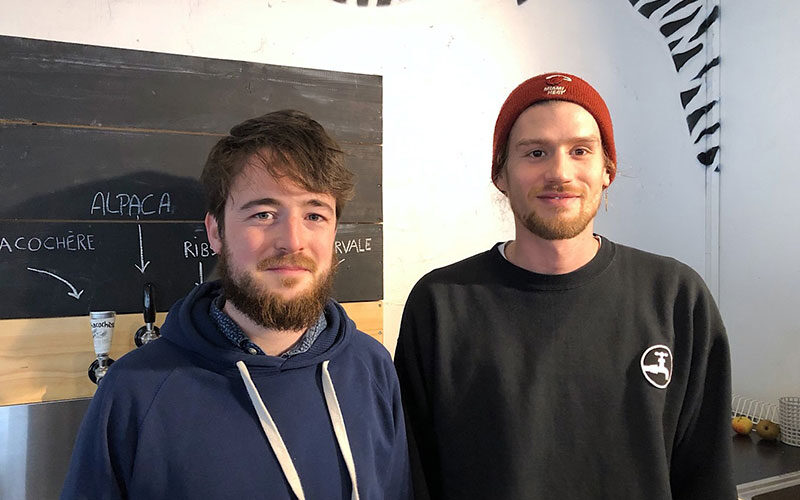 "EasyGov simplifies our administrative processes and saves us time."
La Meute was established in 2016 by Vaclav Smerak, Victor Galliker and Jon Tschan in La-Chaux-de-Fonds. Since then, our brewers have been making and selling craft beers based on unique local expertise.
Their recipe for success: natural ingredients, a hint of sugar, lots of hops and regional sustainability. We met Jon and Tim at their premises in La-Chaux-de-Fonds to find out more about their passion for beer.

Hello there, can you tell us a bit about yourselves and your business?Hi, I'm Jon, one of Brasserie de La Meute's founders and brewers.
Sure, I'm Tim, and I'm the manager and also a brewer here at the Brasserie de La Meute in La-Chaux-de-Fonds.
How did your passion for the job come about and what made you turn it into a business?Having brewed our beer at home in the kitchen with friends literally day and night, we wanted to make a successful business out of it. We've been at our La Meute premises now for three years. It's a great adventure among friends.
What challenges do you face every day as an entrepreneur?I'd say that we face two main challenges, on the one hand ensuring production, the quality of production, satisfying our customers and ourselves of course, and on the other hand managing the administrative side, the paperwork, keeping the business under strict control.
What do you think of the government giving SMEs the chance to do all their administrative procedures online on a single platform?It's good in the sense that you have everything on the one platform. EasyGov simplifies our administrative processes and saves us valuable time, and that works fine for us.
So what's up next for you?We hope to stabilise production, work with more local products and do more tasting events on the premises.